Curbside pickup available for most items purchased online. For items not found online, call 1-877-228-8379 for assistance.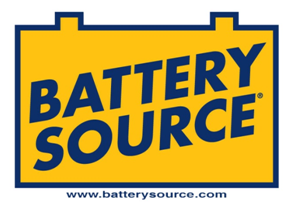 About Us...

In 1958 Ray Glass ventured into the battery business with a single wholesale route truck and the support of his wife, Vivien. Based out of Thomasville, Georgia, the main customers were auto part stores, garages, and service stations. Soon business expanded to include multiple routes in Georgia, Florida, and Alabama. With the increased demand over the years, Ray and Vivien's sons, Bobby, C.R., and Kevin joined the family business, Ray Glass Batteries, Inc.
Due to the increase in national type chain stores and the decline of independent garages and service stations, the Glass family decided to change focus from wholesale route trucks to retail sales. The Glass' saw the need to expand into the retail business to supply customers with automotive type batteries as well as with smaller, specialty batteries such as batteries for video cameras, cell phones and laptops, for example. As a result, in 1989 a new retail division was added. Owned by Ray Glass Batteries, Inc., Battery Source was born and soon began selling an array of batteries and chargers, including automotive batteries, marine batteries, commercial batteries, batteries for laptops, cellphones, cordless phones, camcorders, wheelchairs, watches, hearing aids, and computer backup batteries. Along with the assortment of batteries available, Battery Source also began carrying new and used golf cars and accessories.
| | |
| --- | --- |
| | |
In 2010, Battery Source opened its state of the art Distribution Center and Corporate Offices in order to facilitate the inventory needed for growth.

Through the years, the Glass family has continued to own Battery Source, with Ray Glass serving as President and Vivien Glass serving as Secretary. With sons Bobby, C.R, and Kevin serving as Vice presidents, more help was needed. The next generation of Glass' have been enlisted. Ross Glass, Karl Glass, Melinda Barwick, Tyler Glass, Nick Glass, Allen Glass, and Peyton Glass are all now involved with the family business with more of the generation to join in the future.
After over 55 years of business, Battery Source still prides itself with being "Your Discount Battery Super Store!" With 22 store locations and one successful wholesale route, Battery Source is the largest Privately-owned chain of Retail battery stores in the southeast and is constantly growing and evolving for the future.