Curbside pickup available for most items purchased online. For items not found online, call 1-877-228-8379 for assistance.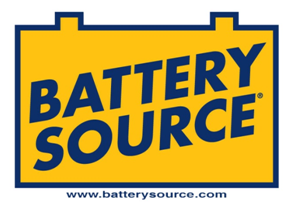 SMS Terms and Conditions
Thank you for choosing Battery Source's text messaging service. By using our service, you agree to the following terms and conditions:
Service Availability: Our text messaging service is available to all customers with a mobile device and an active phone number. Standard text messaging and data rates may apply.
Opt-In: By opting into our text messaging service, you agree to receive marketing and promotional messages from Battery Source. You can opt-out at any time by replying STOP to any message.
Message Frequency: You may receive up to 5 text messages per week from Battery Source. Message frequency may vary depending on promotions, events, and other factors.
Message Content: Our messages may include marketing and promotional content, special offers, discounts, and other information about our products and services.
Message Delivery: We will make commercially reasonable efforts to deliver our messages to your mobile device in a timely manner. However, we are not responsible for messages that are delayed, lost, or not delivered due to network or technical issues.
Privacy: We respect your privacy and will protect your personal information in accordance with our privacy policy. We will not share or sell your information to third parties without your consent.
User Conduct: You agree to use our text messaging service for lawful purposes only. You will not use our service to send spam, harass or intimidate others, or engage in any illegal activities.
Termination: We may terminate or suspend our text messaging service at any time, without notice or liability. You may also opt-out at any time by replying STOP to any message.
Disclaimer of Warranties: We make no representations or warranties about the accuracy, reliability, or completeness of our text messaging service. We disclaim all warranties, express or implied, including but not limited to warranties of merchantability, fitness for a particular purpose, and non-infringement.
Limitation of Liability: In no event shall Battery Source be liable for any direct, indirect, incidental, special, or consequential damages arising out of or in connection with our text messaging service, whether based on contract, tort, strict liability, or any other legal theory.
Governing Law: These terms and conditions shall be governed by and construed in accordance with the laws of the state of California, without giving effect to any principles of conflicts of law.
If you have any questions or concerns about these terms and conditions or our text messaging service, please contact us at info@batterysource.com.